Share this on...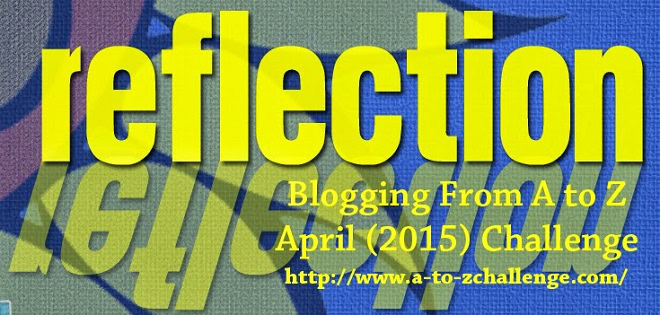 The Chinese Quest participated in the great April A-to-Z Blogging Challenge.  The premise is simple; The challenge daunting!  The brainchild of Arlee Bird, at Tossing it Out, the A to Z Challenge is writing a blog post every day in April except for Sundays (they gave us those days off for good behavior).  And since there are 26 days, that matches the 26 letters of the alphabet. On April 1, we blogged about something that begins with the letter "A." April 2 was "B," April 3, "C," and so on.  You can use a theme for the month or go random – just as long as it matches the letter of the alphabet for the day.
A week before the Challenge started we revealed our theme.  It should have come as a surprise to no one that our theme was "Chinese Food".  Since revealing our theme, I have updated that post with links to each of the 26 articles that I posted during the Challenge.
The A to Z Challenge is a great way to get into the blogging habit and make new friends.  For more details, and its history, go HERE.  And if you missed the Challenge this year, there's always next year!
A fellow blogger, Shantala, who writes the book review blog, "Shanaya Tales", mentioned it to me a few weeks ago and I thought to myself, why not?  Why not indeed!
What was so great about the A-to-Z Challenge?
I published a LOT of content!  LOL
I discovered so many new blogs  (over 1800 bloggers participated this year!)
I made so many new friends (I don't dare list them all here because I just know I would leave someone out, and I'm not about hurting anyone's feelings).  But, you can tell from the comments that people posted on my A-to-Z articles there was a lot of synergies between blogs.
It was a great way to attract, and hopefully retain, new readers.  Hint, Hint:  You can subscribe to my blog here.
I love how the organizers of the Challenge cross-promoted all the participants, and encouraged people to share links on the Blogging from A to Z April Challenge Facebook page.
What could be improved in the Challenge?
Not much actually.  The only thing that I could think of, is that a few, but not most, but categorized their blog by category.  To find blogs of the same category, or a category of interest, I would suggest sorting the list/link of participating blogs by category.
Cull the list of blogs down, by eliminating from the list those blogs that couldn't stand up to the challenge!  The final list should be just those blogs that completed the challenge!
What to look forward to next year?
I'm not committing yet to participating next year (hey, I'm running out of article ideas!), but, I think a really cool theme if I do, is writing a review of a Chinese Restaurant who's name corresponds to each of the letters of the alphabet!  I think we better launch a Kickstarter campaign now to get funding for that!  Any Angel Investors out there want to sponsor us?
It was lots of fun, and if you haven't discovered The Chinese Quest yet, I hope you'll check out not only our A-to-Z articles, but also our other articles, and of course, our unbiased reviews of Chinese restaurants.  And please comment and let us know how we're doing!
All of my A-to-Z articles can be found, of course, under Chop Suey in the appropriately named sub-category "A-to-Z Challenge".  Yes, I know, so incredibly original.  I can't imagine any other blog coming up with a scheme like that!  Brilliant!!
Until next year (for the Challenge), and until tomorrow (for our on-going Quest to find the best Chinese restaurant on Long Island and New York City… and perhaps one day, The WORLD!),
—Mee Magnum  ("Chop!  Chop!")
Share this on...